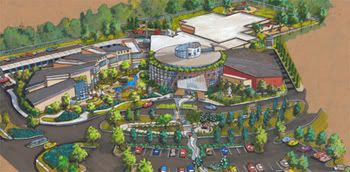 This year at the Little Light House we are celebrating our 40th Anniversary, and we couldn't think of a better birthday present than to be able to break ground this year!
With over 125 students on our waiting list, we are excited about having an expanded facility that will allow us to more than double our current enrollment at full capacity, but we aren't just excited about that- there are many ways this builidng will help our students and Tulsa!

Benefits of Building Expansion:
We will be able to more than double our current enrollment, dramatically shortening our waiting list.
It will allow for more room to train our rapidly growning College and University Training Program, which will equip future professionals with a better knowledge of working with children with special needs.

Our knowledge in special education and therapy will reach further around the world by allowing us to host more interns from overseas than ever before.


Volunteer opportunities will rise to allow for many different avenues of community involement
If giving a gift with naming opportunities, you will be contacted about how you would like your name recorded.